Top tips: Summer Training
Like the seasons change, so does our running training. Meaning we need to be able to adapt to various weather conditions. During the summer months, a lot of us find it harder to keep up with the training due to the heat. To better assist in our summer running training needs, we asked our brand ambassador and running coach Finlay Hampton, to share his tops summer training tips with us. Below are his words & thoughts as well as recommendations.
Training In The Summer Months
"In darker days, I would take to the roads during the British
summer and run a load of miles. Hearing the woman on Strava exclaim, "26
miles." became a normality. Sometimes I'd go a little further, and other times
a little less. Either way, the one constant tended to be my lack of preparation
for the heat. It didn't matter that I had run over 100 marathons - salt lines
and dehydration were all too common. It's a little like a friend you've been
nagging to visit for so long who then ends up annoying you as they overstay
their welcome, the British summer heat is always welcomed… Only until we suffer
the consequences of its existence. We go without it all year, and then suddenly
it's right in our face. Its fleeting nature is what makes it such a talking
point for us Brits and is why we can never adjust fully. Fortunately, over time
I have developed not just coping strategies, but ideas, methods and strategies
to train hard when it gets hot, but most importantly, to have fun with it.
Training in the heat doesn't have to be the baptism of fire I
once knew it as.
In fact, if you can implement any of the following, I believe
you will discover deeper dimensions of training, high performance and living.

We tend to live on the hamster wheel of life, replicating the same job, same routine and same workout every single day. We stick to the familiar route to work and keep running the same session over and over. The useful thing about the heat is that it knocks us off course a little, we start to question what we are doing.
It's in the questioning where we can change the narrative.
Whether it's setting the alarm earlier to avoid running during the mid-day heat, or
finally bringing down your 'easy' pace to what your easy pace should actually be - being humbled by the sun isn't a bad thing!
Perhaps you look for trails that have a little more coverage than the grey pavement you frequent far too often, maybe you stop off mid-session for an ice-cream because life is far too
short to not make the most of the moment. All these things can only add to your
training, not takeaway.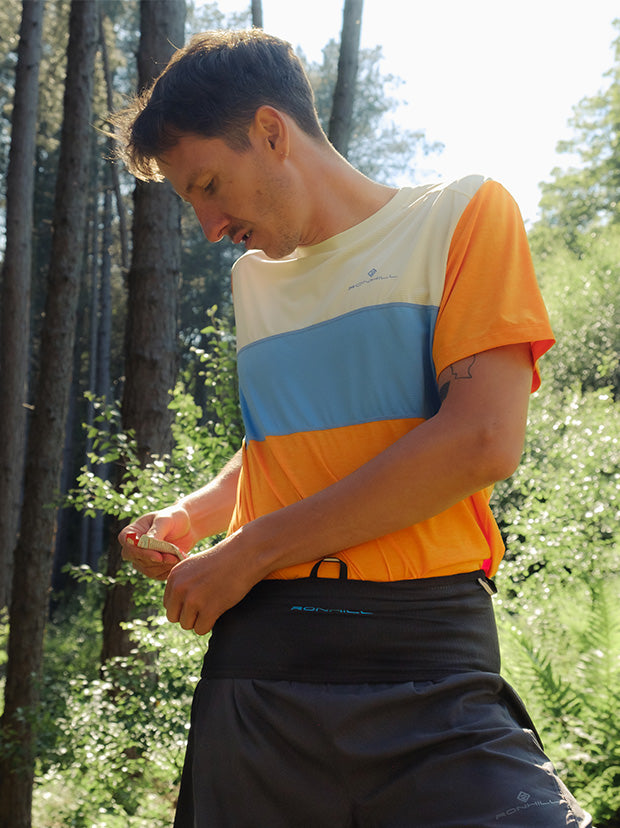 Finally, we don't drink enough water all year round,
and then we're forced into action by the sun. I would argue to not wait until
next summer to make changes - start now.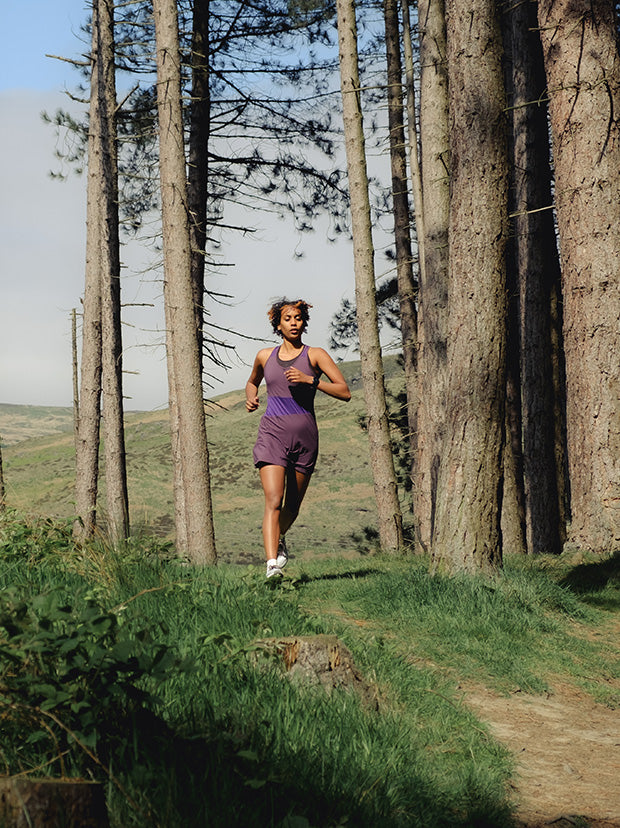 A client of mine has recently been itching to sign up to her first 10k race. She has admitted that the heat is causing her a lot of indecision.
I would love her to sign up to the race in question - RunThrough's Regent's Park 10k. Yes, on the day it could be a 30 degree Celsius vibe and she may not be able to get the time she'd expect on a 15 degree Celsius spring day, but this
isn't the point. Racing, especially in the summer with the additional variable of heat, is all about just giving your all right there in the moment and having fun with it irrespective of time.
The world has gone and got itself in a big
hurry and I fear that we miss the joy of the moment because of it. Summer
racing is slightly slower than the optimal Autumn or Spring, but this doesn't
mean it's any less fun!"
Lastly, Fin has recommended some races & running events you can get yourself involved in the south part of the U.K.:
"At the start of September, you can run around the Denbies Wine
Estate in the Bacchus Wine Half Marathon/10k or head to Dartford at the start
of July to complete a midnight Ultramarathon! If being part of a team is more
up your street, you can go to Battersea Park at the end of July to take part in
a flat 3-person relay in the heart of London. Either way, the summer race
season is teeming with fun-filled races. For those on a lower budget, you
always have the chance to pop down to your local Parkrun where you can run 5k's
for free every Saturday morning. Parkrun's are where my journey started, head
on down to see where it may take you this summer!


Disclaimer: It is now uncommon for me to feel dehydrated or have salt lines
during the summer."